Edmund Hillary - A Biography
The extraordinary life of the beekeeper who climbed Everest
Format:Paperback
Publisher:Vertebrate Publishing Ltd
Published:2nd Jul '20
£14.95
Available to order, but very limited on stock - if we have issues obtaining a copy, we will let you know.
This paperback is available in another edition too: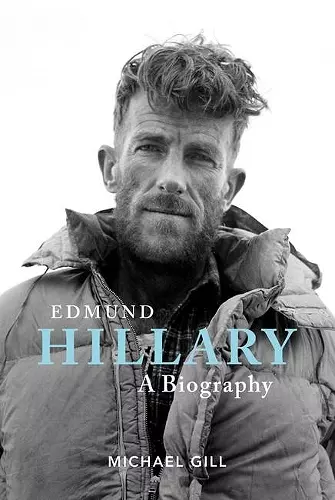 Edmund Hillary – A Biography is the story of the New Zealand beekeeper who climbed Mount Everest. A man who against expedition orders drove his tractor to the South Pole; a man honoured around the world for his pioneering climbs yet who collapsed on more than one occasion on a mountain, and a man who gave so much to Nepal yet lost his family to its mountains.
The author, Michael Gill, was a close friend of Hillary's for nearly 50 years, accompanying him on many expeditions and becoming heavily involved in Hillary's aid work building schools and hospitals in the Himalaya. During the writing of this book, Gill was granted access to a large archive of private papers and photos that were deposited in the Auckland museum after Hillary's death in 2008. Building on this unpublished material, as well as his extensive personal experience, Michael Gill profiles a man whose life was shaped by both triumph and tragedy.
Gill describes the uncertainties of the first 33 years of Hillary's life, during which time he served in the New Zealand air force during the Second World War, as well as the background to the first ascent of Mount Everest in 1953, when Hillary and Tenzing Norgay became the first climbers to reach the summit – a feat that brought the pair instant worldwide fame. He reveals the loving relationship Hillary had with his wife Louise, in part through their touching letters to each other. Her importance to him during their 22 years of marriage only underlines the horror of her death, along with that of their youngest daughter, Belinda, in a plane crash in 1975. Hillary eventually pulled out of his subsequent depression to continue his life's work in the Himalaya.
Affectionate, but scrupulously fair, in Edmund Hillary – A Biography Michael Gill has gone further than anyone before to reveal the humanity of this remarkable man.
'A fascinating piece of work.' – Mick Conefrey, Alpine Journal
* Alpine Journ
ISBN: 9781839810251
Dimensions: 234mm x 156mm x 43mm
Weight: 1300g
544 pages