Bale Fire
Format:Paperback
Publisher:Birlinn General
Published:10th Oct '19
£10.00
Available to order, but very limited on stock - if we have issues obtaining a copy, we will let you know.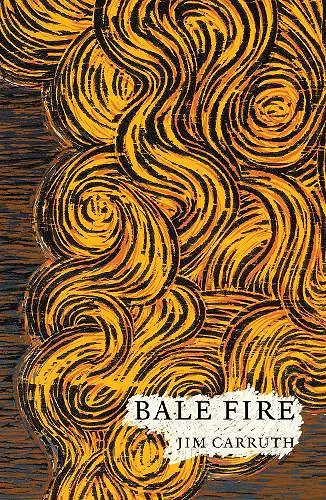 Bale Fire is a book in three cycles. The first explores the darker side of communities in decline. The middle is a transposition of elements and characters of the Odyssey to a Scottish hill farm and its neighbours. The final part looks at the idea of harvest and loss.
Jim Carruth offers here both a celebration and an elegy. The poems in this collection address the themes of our time: war, friendship, honesty, violence, humanity and love.
'Carruth writes with ever increasing depth about the rural way of life – its many trials and drawbacks but also its lyricism'
-- Lesley Duncan * Herald *
'These are poems that will last as long as the land and the people they grew from'
-- John Glenday
'This is a book of lucid and visionary power'
-- Bernard O'Dono
ISBN: 9781846975004
Dimensions: 195mm x 130mm x 10mm
Weight: 95g
96 pages