What Is Your Dog Really Thinking?
Funny Advice and Hilarious Cartoons to Help You Understand What Your Dog is Trying to Tell You
Danny Cameron author Sophie Johnson author
Format:Hardback
Publisher:Octopus Publishing Group
Published:8th Sep '16
£7.99
Available to order, but very limited on stock - if we have issues obtaining a copy, we will let you know.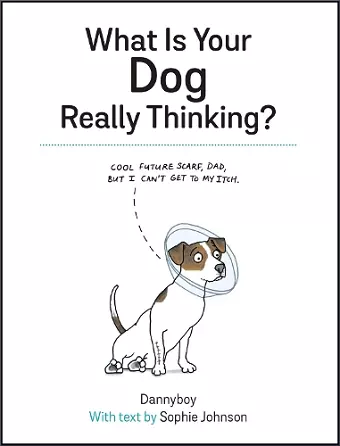 Now you can finally discover what your four-legged friend is trying to tell you, with help from this hilarious fully illustrated book

When you look into those big, gorgeous puppy-dog eyes, it sometimes seems all too obvious what your dog is thinking - namely, I love you. But there's more to dogs than meets the eye, and after delving deep into pup psychology we can now reveal the real thoughts behind those adorable faces.

You'll find out:

- what's going on behind those big brown eyes when your pooch is desperately begging for food
- why they insist on digging holes in your pristine lawn
- what they really think about trips to the V.E.T.
- their insightful opinions on the cone of shame
- why they love to chase moving vehicles
- what they make of your cutesy nicknames
This charming and fully illustrated book is the perfect gift for any dog lover, or anyone who has ever said the words, "I wish I knew what you were thinking!"
Whatever you do this Christmas, make room in your stocking for this little gem. * Your Dog Magazine *
ISBN: 9781849539166
Dimensions: unknown
Weight: unknown
96 pages