Forge & Carve
Heritage Crafts – The Search for Well-being and Sustainability in the Modern World
Format: Hardback
Publisher: 3DTotal Publishing Ltd
Published: 2nd Sep '18
This title is currently unavailable, but we can notify you if and when it becomes available again.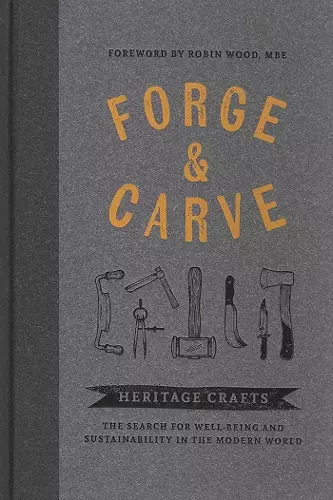 We will utilise the 3dtotal website (700,000+ page views a month), mailing list (83,000 subscribers) and social media network (a combined audience of 287,000+) to promote all Canopy Press titles, sending out promotional postcards with all orders we receive in our shop. In addition we will be targeting the heritage craft and lifestyle audience with our new dedicated site, www.canopy-press.com. Here we post regular, inspirational articles on relevant topics to attract an audience who will be interested in Canopy Press titles. As with our 3dtotal art books, we work with and select contributors who have large social media followings and are respected in their area of expertise. A number of the craftspeople who feature in Forge & Carve are considered to be authorities in their field. The cumulative success of these contributors will have a significant, positive impact on the reputation of Canopy Press books. These contributors will also be able to publicise the book to their audience and at popular bushcraft festivals throughout the UK.
Inspired by the heritage-craft revival, Forge & Carve explores how twenty contemporary artisans turned their art into a sustainable living.With knowledge passed down from centuries ago, the presence of traditional crafts such as spoon carving, leather working, and knife making is becoming more and more pronounced in contemporary culture and on platforms such as social media and ecommerce. As the pressures of a fast-paced, modern-day life weigh on people, many seek solace in more manual, artful practices that take us out of our selves and produce something beautiful and useful. Forge & Carve looks at twenty crafters and how and why they create the items they do. From basket weaver to blacksmith, meet some of the talented people behind this revival of time-honoured techniques and discover how they make a living from their artistry. Admire their craftsmanship; share their enthusiasm; and learn from their philosophy.
ISBN: 9781909414655
Dimensions: unknown
Weight: unknown
312 pages