Emblem
Format: Paperback
Publisher: Prototype Publishing Ltd.
Published: 12th Apr '22
£12.00
Available, normally delivered within 3-6 days.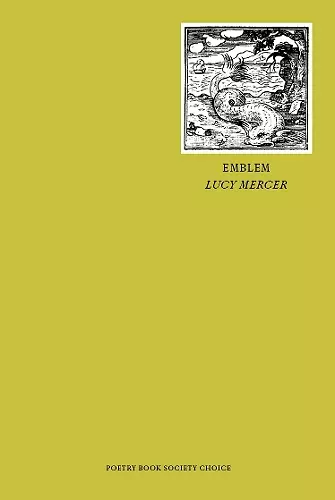 Emblem is the debut collection from Lucy Mercer, winner of the inaugural White Review Poet's Prize. This is a book of ecological poetics, interested in exploring the changing symbols of the natural world in literature.
Winner of Poetry Book Society Choice 2022
ISBN: 9781913513221
Dimensions: unknown
Weight: unknown