Grapefruit Moon
Format:Paperback
Publisher:Little Island
Published:3rd Aug '23
£8.99
Available for immediate dispatch.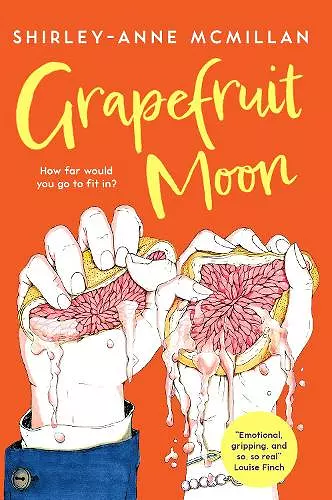 The pressure – social and academic – is high for the teenage students of an elite secondary school in Belfast; Can poetry, friendship and a trip to Spain give them the courage to be true to themselves?
Wealthy, popular Charlotte and quiet, working class Drew couldn't be more different, but both face a common enemy at Cooke's Academy in the form of the Stewards – an elite group of students whose power to manipulate school culture is feared by pupils and teachers alike. Drew, a newcomer to Cooke's, must navigate the strict codes of masculinity laid down by the Stewards in order to have a hope of moving on to university, while Charlotte dreams of speaking freely about the constraints and abuses of the culture which is propelling her towards a life she's not sure she wants. Through drag art and poetry the unlikely pair follow a dangerous trajectory which will lead them closer to one another and further away from the paths laid out for them.
"Emotional, gripping, and so, so real."
* Louise Finch, author of The Eternal Return of Clara Hart *
"Shirley-Anne McMillan's writing is bold, brave and full of integrity. Grapefruit Moon is an up-to-the-minute, but also timeless coming-of-age story – heartfelt, gutsy and complex."
-- Sheena Wilkinson, author of Hope against Hope
"Real. Gritty. Heart-wrenching. Thought-provoking."
* Sue Divin, author of Guard Your Heart and Truth Be To
ISBN: 9781915071422
Dimensions: unknown
Weight: unknown
272 pages