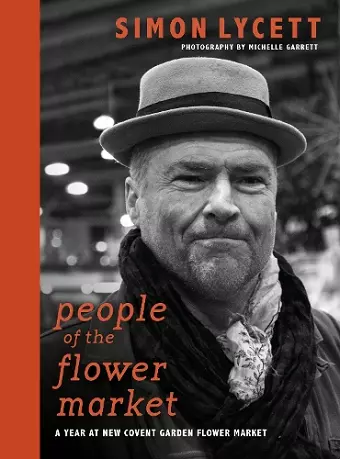 A fascinating record of a disappearing world, published to mark the latest chapter in Covent Garden Market's 400 year history
This wonderful photographic record of the last year at the site of the New Covent Garden Flower Market, occupied since the 1960s before it moved to its new, more modern premises, captures the essence and heart of what makes a market: its amazing product – the exuberant blooms and foliage  – along with the different characters that bring it life as they work there or visit it, as sellers and buyers and porters meet, trade, hustle and bustle, and share a joke.
Simon Lycett has bought flowers for his floristry business from this Market for over 30 years, and it has become an essential, and much loved, part of his daily life. The market traders have become like family. Each day there, throughout the year, is different, as the ever-changing seasonal flowers and foliage of spring, summer, then autumn and finally Christmas arrives in the Market hall.
ISBN: 9781916091221
Dimensions: unknown
Weight: unknown
128 pages