100 All-Time Favorite Movies of the 20th Century
Format:Hardback
Publisher:Taschen GmbH
Published:15th May '15
£20.00
Available for immediate dispatch.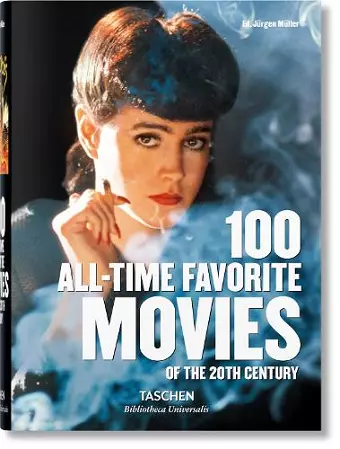 The ultimate anthology of cinematic showpieces, in extra-handy format. This careful selection of movie masterworks sets noir alongside new wave, slapstick alongside tragedy in a far-reaching, infinitely inspiring guide to the jewels of 20th-century filmmaking.
Take a journey through the makers and shapers of celluloid history. From horror to romance, noir to slapstick, adventure to tragedy, Western to new wave, this selection gathers the greats of 20th-century cinema into one indispensable guide to movie gold. The collection is arranged chronologically and in an extra-handy format. Film entries include a synopsis, cast/crew listings, technical information, actor/director bios, trivia, and lists of awards, as well as film stills, production photos, and the original poster for each film. From Metropolis to Modern Times, A Clockwork Orange to Buñuel's The Young and the Damned, from the blockbusters to lesser-known masterpieces, thumb through and transform a quiet evening into an unforgettable screen encounter.
"Well-researched, encyclopedic, full of fascinating facts and an ideal present for silver screen enthusiasts." * The Sunday Post *
ISBN: 9783836556187
Dimensions: unknown
Weight: 1234g
832 pages