The World We Once Lived In
Format:Paperback
Publisher:Penguin Books Ltd
Published:26th Aug '21
£4.99
Available to order, but very limited on stock - if we have issues obtaining a copy, we will let you know.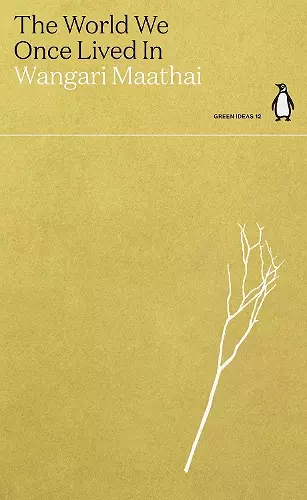 In twenty short books, Penguin brings you the classics of the environmental movement.

From the Congo Basin to the traditions of the Kikuyu people, the lucid, incisive writings in The World We Once Lived In explore the sacred power of trees, and why humans lay waste to the forests that keep us alive.

Over the past 75 years, a new canon has emerged. As life on Earth has become irrevocably altered by humans, visionary thinkers around the world have raised their voices to defend the planet, and affirm our place at the heart of its restoration. Their words have endured through the decades, becoming the classics of a movement. Together, these books show the richness of environmental thought, and point the way to a fairer, saner, greener world.
ISBN: 9780141996936
Dimensions: 181mm x 111mm x 4mm
Weight: 54g
80 pages