This is a special Signed Edition, and has very limited quantity available
By My Hands Signed Edition
A Potter's Apprenticeship
Format:Hardback
Publisher:Penguin Books Ltd
Published:14th Sep '23
£30.00
Available to order, but very limited on stock - if we have issues obtaining a copy, we will let you know.
This hardback is available in another edition too: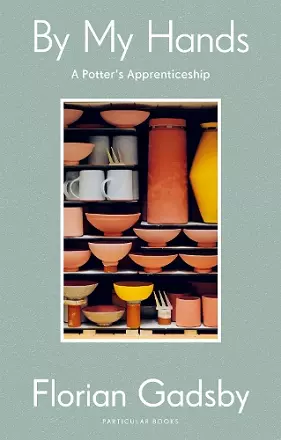 Florian Gadsby will be visiting Edinburgh on Tuesday 12th September and all signed & dedicated orders will be fulfilled then. Copies of By My Hands will be made available for collection or posted from the shop in the days following.
'Every page made me wish I was a potter' Nigel Slater

Florian Gadsby has devoted his life to pottery, refining his technique towards the point of perfection - and as his skill has grown, so has his social media following, which today numbers in the millions. Based at a studio in North London, he releases three new collections per year, characterized by simple forms and sharp edges, which sell out in a matter of minutes.In By My Hands, Florian tells the story of his artistic awakening, his education in England, Ireland and Japan, and of the sheer discipline which has led him to become the cultural sensation he is today. Arguing for the value in dedicating yourself to a craft, Florian weaves anecdotes about particular pots and processes into the narrative of his life, exploring what he has learnt from specific pieces he was taught to throw during his apprenticeships and how they have informed his philosophy and approach to his work.By My Hands is an ode to the beauty of small things, such as a simple hand-thrown mug or bowl, which can brighten life's daily rituals and make them more meaningful - as well as an inspiring testament to the power of perseverance.
By My Hands is a fascinating and insightful book, written with the same quiet dedication to detail Florian puts into his calm and beautiful ceramics. Every page made me wish I was a potter -- Nigel Slater
Florian Gadsby's ability to describe tactile, subtle, physical acts is remarkable, as is his ability to imbue them with emotional meaning. I loved reading this book, and whether pottery is a passion for you, or a curiosity to be discovered, you will love reading this book too -- Seth Rogen
ISBN: 9780241595817-S
Dimensions: 240mm x 156mm x 40mm
Weight: 750g
400 pages