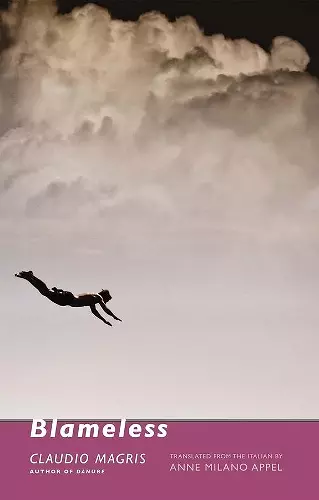 From one of Europe's most revered authors, a tale of one man's obsessive project to collect the instruments of death, evil, and humanity's darkest atrocities in order to oppose them
 
"It's an attractive trait in Magris that he so obviously can't resist a good story. . . . Blameless, wonderfully translated by Anne Milano Appel, succeeds as a prayer for mercy and reason in a world of torturers and whitewashers."—Neal Ascherson, New York Review of Books
 
Claudio Magris's searing new novel ruthlessly confronts the human obsession with war and its savagery in every age and every country. His tale centers on a man whose maniacal devotion to the creation of a Museum of War involves both a horrible secret and the hope of redemption. Luisa Brooks, his museum's curator, a descendant of victims of Jewish exile and of black slavery, has a complex dilemma: will the collections she exhibits save humanity from repeating its tragic and violent past? Or might the display of articles of war actually valorize and memorialize evil atrocities?
 
In Blameless Magris affirms his mastery of the novel form, interweaving multiple themes and traveling deftly through history. With a multitude of stories, the author investigates individual sorrow, the societal burden of justice aborted, and the ways in which memory and historical evidence are sabotaged or sometimes salvaged.
"[A] richly enjoyable writer. . . . The prose gallops but demands that you read it slowly and thoughtfully, the author's intelligence being resistant to summary."—Allan Massie, Wall Street Journal

"It's an attractive trait in Magris that he so obviously can't resist a good story. . . . Blameless, wonderfully translated by Anne Milano Appel, succeeds as a prayer for mercy and reason in a world of torturers and whitewashers."—Neal Ascherson, New York Review of Books

"[A] remarkable novel."—New Yorker

"Magris achieves an intense and captivating narrative rhythm through contrast and complementarity. He brings deep, nuanced scrutiny to bear on the inner lives of his characters, and on the larger historical and political portrait of their time and place. . . . We are left with a remarkably comprehensive report on humanity and all of its contradictions and complexities in peace and war. One of our greatest contemporary writers has written a great book for our not-so-blameless age."—Norman Manea, Project Syndicate

"This marvelous, monumental novel is at once an act of recuperation and indictment; despite the book's title, Claudio Magris's unnamed protagonist, like Magris himself, knows where the blame lies for the countless crimes of the twentieth century."—John Banville, author of The Blue Guitar

"The American reader is privileged to be reached, finally, by this new masterwork of the great contemporary writer Claudio Magris, one of the most brilliant witnesses and creative chroniclers of our turbulent times. It's a great honor to recommend this new literary message coming from one of our most acclaimed European writers, a trustworthy and seductive artist, a lucid and original observer of the contradictions and conflicts and solitude of the modern man. The book should be a dear and precious partner for all lovers of literature and art, for the acute debate around our common destiny in turbulent times. A great, golden gift for the enviable community of Claudio Magris's admirers!"—Norman Manea, author of The Hooligan's Return

"Claudio Magris is a writer of many talents: a novelist, an essayist, a man of ideas, and a learned traveler, in the style of the great writers of the eighteenth century. Yet he is absolutely modern and each book he publishes assures us that he is one of the greatest writers of our time."—Mario Vargas Llosa, winner of the 2010 Nobel Prize for Literature


ISBN: 9780300218480
Dimensions: 197mm x 127mm x 29mm
Weight: 454g
368 pages