A Painted Doom
Book 6 in the DI Wesley Peterson crime series
Format:Paperback
Publisher:Little, Brown Book Group
Published:7th Sep '17
£9.99
Available to order, but very limited on stock - if we have issues obtaining a copy, we will let you know.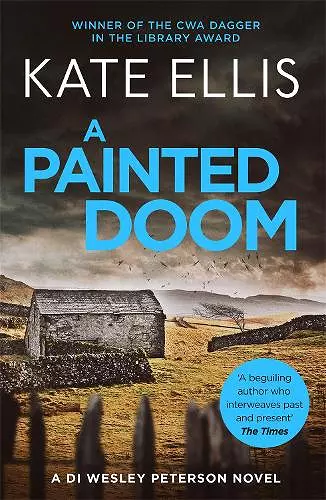 The sixth mystery in the DI Wesley Peterson series by award-winning crime writer Kate Ellis.Teenager Lewis Hoxworthy discovers a disturbing painting in a medieval barn; a fine which excites archaeologist Neil Watson. But when former rock star Jonny Shellmer is found shot through the head in Lewis's father's field and Lewis himself goes missing, it is Neil's friend, Detective Inspector Wesley Peterson, and his boss, Gerry Heffernan, who face one of their most intriguing cases yet.
It seems that the Devon village of Derenham is full of secrets, ancient and modern. As Neil uncovers the story of Derenham's medieval past, it becomes clear that the Doom - a 500-year-old painting of hell and judgement - holds the key to the mystery. And as events reach a terrifying climax, Wesley Peterson has to act swiftly if he is to save a young life . . .
ISBN: 9780349418971
Dimensions: 124mm x 196mm x 21mm
Weight: 240g
336 pages