Derek Jarman's Garden
Format:Hardback
Publisher:Thames & Hudson Ltd
Published:5th Jun '95
£17.99
Available for immediate dispatch.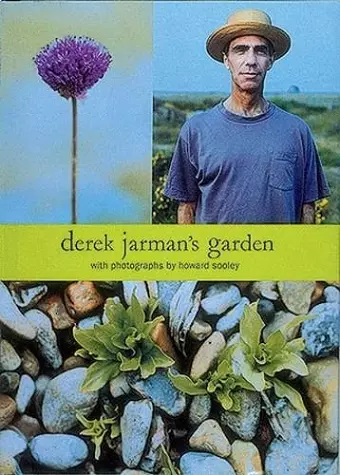 'Still the best thing on gardening ever published' Observer
Derek Jarman's garden is in the flat expanse of shingle that faces the nuclear power station in Dungeness, Kent. He mixed the flint, shells and driftwood of Dungeness with indigenous and introduced plants. This book is his own record of how this garden evolved, from its beginnings in 1985.'Paradise haunts gardens', writes Derek Jarman, 'and it haunts mine.' Jarman's public image is that of a film-maker of genius, whose work, dwelling on themes of sexuality and violence, became a byword for controversy. But the private man was the creator of his own garden-paradise in an environment that many might think was more of a hell than a heaven - in the flat, bleak, often desolate expanse of shingle that faces the Dungeness nuclear power station. Jarman, a passionate gardener from childhood, combined his painter's eye, his horticultural expertise and his ecological convictions to produce a landscape which combined the flints, shells and driftwood of Dungeness; sculptures made from stones, old tools and found objects; the area's indigenous plants; and shrubs and flowers introduced by Jarman himself.

This book is Derek Jarman's own record of how this garden evolved, from its earliest beginnings in 1986 to the last year of his life. More than 150 photographs taken since 1991 by his friend and photographer Howard Sooley capture the garden at all its different stages and at every season of the year. Photographs from all angles reveal the garden's complex geometrical plan, its magical stone circles and its beautiful and bizarre sculptures. We also catch glimpses of Jarman's life in Dungeness: walking, weeding, watering, or just enjoying life.

Derek Jarman's Garden is the last book Jarman ever wrote. Like the garden itself, it remains as a fitting memorial to a brilliant and greatly loved artist who, against all odds, made a breathtakingly beautiful garden in the most inhospitable of places. It will appeal to all those who are themselves practising gardeners, as well as the legions of admirers of this extraordinary man.
'Simply beautiful. Howard Sooley's photographs of the garden are stunning and the book will immediately make you want to create a garden full of driftwood sculptures' - Active Life
'A moving reminder about the power of the humble domestic garden' - Waterstones Books Quarterly
ISBN: 9780500016565
Dimensions: unknown
Weight: 590g
144 pages