Brutes
'An astonishing debut' SUNDAY TIMES
Format: Hardback
Publisher: Faber & Faber
Published: 2nd Feb '23
£14.99
Available, normally delivered within 3-6 days.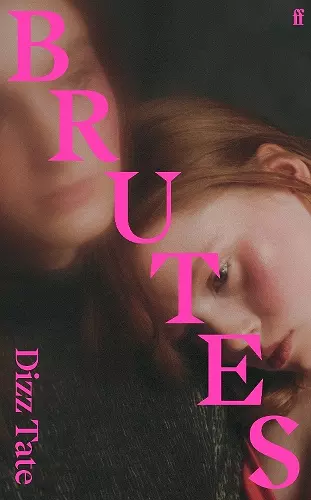 The Virgin Suicides meets The Florida Project in this wildly original debut - a coming-of-age story about the crucible of girlhood, from a writer of rare and startling talent.
We would not be born out of sweetness, we were born out of rage, we felt it in our bones. In Falls Landing, Florida, theme parks number in the dozens under a blisteringly eternal hot sun, pink bougainvillea flowers burn and cherry pies shimmer with roaches."This season's most-anticipated first outing." (Vogue) "A Lynchian reinterpretation of The Virgin Suicides." (Observer) "An astonishing debut that will burrow under your skin." (Sunday Times) In Falls Landing, Florida - a place built of theme parks, swampy lakes, and scorched bougainvillea flowers - something sinister lurks in the deep. A gang of thirteen-year-old girls obsessively orbit around the local preacher's daughter, Sammy. She is mesmerizing, older, and in love with Eddie. But suddenly, Sammy goes missing. Where is she? Watching from a distance, they edge ever closer to discovering a dark secret about their fame-hungry town and the cruel cost of a ticket out. What they uncover will continue to haunt them for the rest of their lives. Through a darkly beautiful and brutally compelling lens, Dizz Tate captures the violence, horrors, and manic joys of girlhood. Brutes is a novel about the seemingly unbreakable bonds in the 'we' of young friendship, and the moment it is broken forever.
ISBN: 9780571374434
Dimensions: 216mm x 135mm x 17mm
Weight: 352g
240 pages
Main