Return to Cornish Bay
Format:Paperback
Publisher:Little, Brown Book Group
Published:16th Feb '23
Currently unavailable, our supplier has not provided us a restock date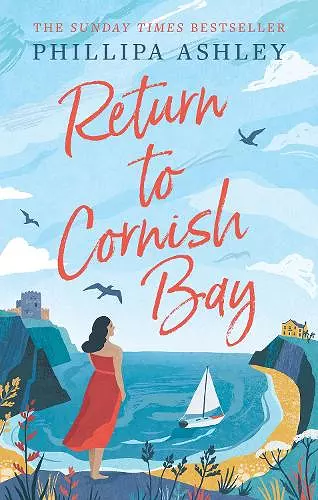 A delicious summer read by the Sunday Times bestselling author of Summer at the Cornish Café - perfect for fans of Poldark By the Sunday Times bestselling author of A Golden Cornish Summer, discover the perfect escapist read.
'Warm and funny and feel-good. The best sort of holiday read'
Katie Fforde
Miranda's taken great care to create a calm and ordered world for herself, and in her job as property manager of a spectacular island castle in Cornwall, she's had the castle running like clockwork. But this summer, its sexy owner returns to claim his birthright - and Miranda's careful life will never be the same again.Dark, handsome and with a rakish reputation, Jago St Merryn not only looks like a pirate but is intent on flogging the Mount to a soulless leisure corporation. Miranda faces the battle of her life as she tries to persuade him to change his mind. But if she's going to convince him, she'll have to face some secrets from her past that she'd much rather keep hidden away - and she might even have to risk opening up her heart...This lovely summer story is the perfect escape - take an armchair holiday to the spectacular Cornish countryside alongside a heroine who is determined to keep fighting for her castle of dreams.
*Previously published as MIRANDA'S MOUNT and RETURN TO CASTLE BAY*'Lovely books filled with warm and likeable characters' Jill Mansell'Perfect for an afternoon in the hammock' A Bookworm's World**Previously published as MIRANDA'S MOUNT
Perfect for an afternoon in the hammock * A Bookworm's World *
Winner of Festival of Romance Awards 2012 (UK)
ISBN: 9780749959838
Dimensions: 194mm x 124mm x 38mm
Weight: 260g
368 pages