River Spirit
Format: Hardback
Publisher: Saqi Books
Published: 7th Mar '23
£16.99
Available, normally delivered within 3-6 days.
This hardback is available in another edition too: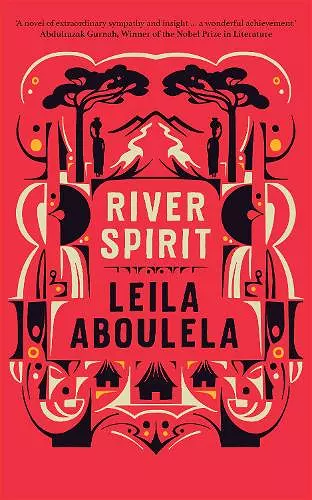 This spellbinding new novel from New York Times Notable Author Leila Aboulela tells the unforgettable story of an embattled young woman's coming of age during the revolutionary war in nineteenth-century Sudan.1890s Sudan. When Akuany and her brother are orphaned in a village raid, they are taken in by a young merchant, Yaseen, who promises to care for them – a vow that tethers him to Akuany through their adulthood. As revolution begins to brew, led by the self-proclaimed Mahdi, Sudan begins to prise itself from Ottoman rule, and everyone must choose a side. Yaseen feels beholden to stand against this false Mahdi, a decision that threatens to splinter his family. Meanwhile, Akuany moves through her young adulthood and across the country alone, sold and traded from house to house, with only Yaseen as her intermittent lifeline. Their struggle mirrors the increasingly bloody struggle for Sudan itself – for freedom, safety and the possibility of love. River Spirit is the unforgettable story of a people who, against the odds and for a brief time, gained independence from foreign rule through their willpower, subterfuge and sacrifice.
'Leila Aboulela weaves together strands of Sudan's history in this fascinating and unforgettable tale. Aboulela uses elegant and poetic prose to create a masterpiece. This is a story that demands to be read.' Goretti Kyomuhendo, 'Painted with the words of an artist, this novel is a historical portrait of freedom. Aboulela skilfully draws the uncertain colours of what freedom means to different individuals in a Mahdist Sudan to the last full stop.' Zukiswa Wanner, 'Aboulela is the kind of writer from whom British people need to hear.' The Telegraph,'This is the modern female voice ... fresh, diverse, challenging and uninhibited.' Rachel Cusk, 'Aboulela's writing is always beautifully observed, her voice one of restrained lyricism: she is a writer of rare and original talent.' Duncan McLean
ISBN: 9780863569173
Dimensions: 225mm x 144mm x 25mm
Weight: unknown
320 pages