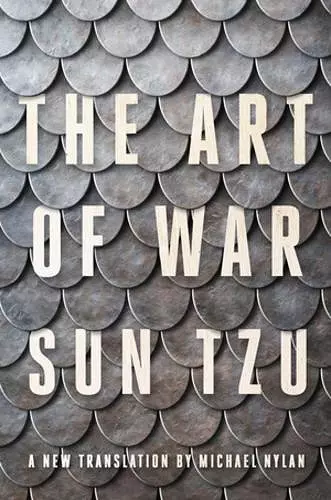 For the first time in any modern language, a female scholar and translator re-imagines The Art of War.
Sun Tzu's book of strategy and psychology has as much to tell us today as when it was written 2,500 years ago. Michael Nylan, in her provocative introduction, sees new and unexpected lessons to be learned from The Art of War—in business, relationships, games of skill, academic careers and medical practices. Strategy, like conflict, is woven into society's very roots.
Nylan's crisp translation "offers a masterly new evaluation of this classic work, which balances the overtly military content with a profound and thought-provoking analysis" (Olivia Milburn). It proves that Sun Tzu is more relevant than ever, helping us navigate the conflicts we know and those we have yet to endure.
"Nylan's translation of "The Art of War," however, is marvelously pointy and plainspoken. Each sentence is a struck match... The language in "The Art of War" is vivid, and Nylan finds a tone to capture it." -- The International New York Times
"This small volume is a taster for a forthcoming full-scale Norton Critical Edition containing a range of historical and analytical essays, and presents a fresh, distinctive and original rendition of the much-parsed classic... the text is presented in a form that is clear and readily understood and at the same time inexhaustibly rich in meaning." -- New Statesman
ISBN: 9781324004899
Dimensions: 193mm x 122mm x 18mm
Weight: 225g
160 pages