The Sharing Economy
Format:Hardback
Publisher:Simon & Schuster Ltd
Published:2nd Mar '23
£14.99
Available to order, but very limited on stock - if we have issues obtaining a copy, we will let you know.
This hardback is available in another edition too: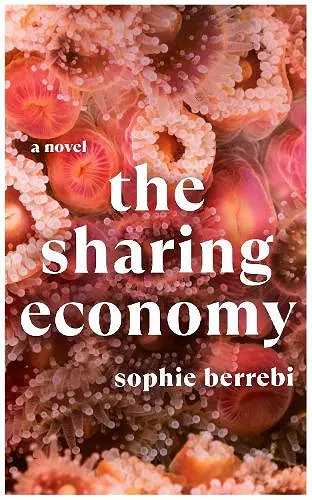 Three Women meets Crudo: a frank and fresh literary debut about the dawn of dating apps in Amsterdam.

'Sexual infidelity is unavoidable, for whatever reasons, in long monogamous relationships, so why not give the other sexual freedom, as a gesture of love, of communication maybe?'

Amsterdam in 2014 is an historic city situated at the heart of the future. One of the biggest hubs for internet traffic in the world, it has become a favourite testing-ground for the new internet platforms that form the vanguard of what has been coined 'the sharing economy'.

Gabrielle Bloom is a woman in her mid-40s, working as an exhibition curator. She is happily married to Anton and loves her son Victor. They have a circle of sophisticated friends and enjoy the life of two successful and respectable professionals living in one of the world's most beautiful and culturally rich cities.

There is, though, one crucial difference between their relationship and those of their friends. Gabrielle and Anton enjoy an open marriage.

When Gabrielle is introduced, during a visit to a feminist art collective, to a new dating app that has recently launched in the city, fresh horizons open up. With an almost unlimited number of potential partners suddenly available to her, she quickly develops a taste for the thrill of a brief sexual encounter. Moving from one assignation to the next, things at first seem exhilarating and uncomplicated. But the human heart has not evolved at the same rate as the silicon chip and when attachments start to form things rapidly become less simple.

Set during one intense and transformative year, and suffused with art, sex and philosophy, The Sharing Economy is at once a uniquely radical reappraisal of the way we view relationships and a tender and moving depiction of the many ways in which the human heart is capable of love.
 
ISBN: 9781398515567
Dimensions: 216mm x 135mm x 19mm
Weight: unknown
240 pages