The Toll
Format:Paperback
Publisher:Walker Books Ltd
Published:7th Nov '19
£8.99
Available for immediate dispatch.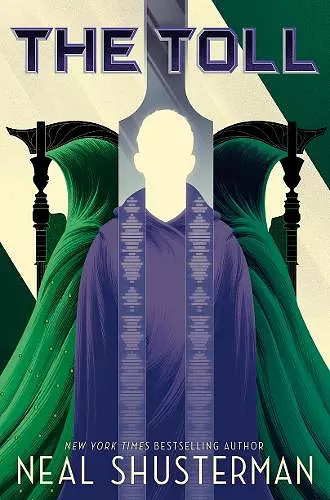 The explosive conclusion to the New York Times bestselling Arc of a Scythe series.

It's been three years since Rowan and Citra disappeared; since Scythe Goddard came into power; since the Thunderhead closed itself off to everyone but Grayson Tolliver.

In this pulse-pounding finale to Neal Shusterman's internationally bestselling trilogy, constitutions are tested and old friends are brought back from the dead.
The author, Neal Shusterman, is a genius in how he weaves each of the characters, old and new, having their paths cross until they finally intertwine. You almost feel like you're watching a puzzle being completed. So wonderfully done, he truly is a master with his writing. This has been an incredible series, any dystopian fan will enjoy the unique concept of this trilogy. * ReadingZone *
ISBN: 9781406385670
Dimensions: 198mm x 129mm x 33mm
Weight: 397g
640 pages