You Be Mother
The debut novel from the author of Sorrow and Bliss
Format:Paperback
Publisher:Orion Publishing Co
Published:19th May '22
£8.99
Available for immediate dispatch.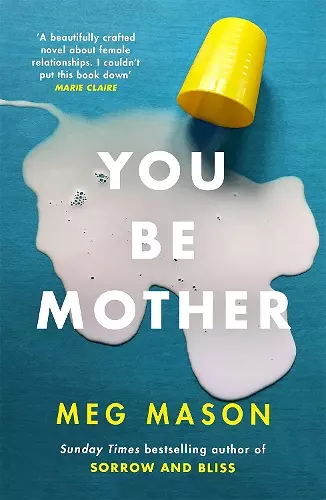 EVENING STANDARD'S 'BEST FICTION BOOKS TO LOOK FORWARD TO IN 2022'

What do you do, when you find the perfect family...
...and it's not yours?

'Rare and delightful . . . A beautifully crafted novel about female relationships. I couldn't put this book down'
Marie Claire

The only thing Abi ever wanted was a proper family. So when she falls pregnant by an Australian exchange student in London, she cannot pack up her old life in Croydon fast enough, to start all over in Sydney and make her own family.

It is not until she arrives, with three-week-old Jude in tow, that Abi realises Stu is not quite ready to be a father after all. And he is the only person she knows in this hot, dazzling, confusing city, where the job of making friends is turning out to be harder than she thought.

That is, until she meets Phyllida, her wealthy, charming, imperious older neighbour, and they become almost like mother and daughter.

If only Abi had not told Phil that teeny tiny small lie, the very first day they met...
Rare and delightful . . . A beautifully crafted novel about female relationships * Marie Claire *
The kind of book you pick up . . . and never want to put down . . . You will fall in love with this book * Lauren Sams, author of Crazy Busy Guilty and She's Having Her Baby *
A domestic drama with humour, charm . . . A love letter to motherhood in all its complexity. An impressive debut novel that finds the biggest drama in the smallest of actions * Better Reading *
ISBN: 9781474625029
Dimensions: 196mm x 128mm x 34mm
Weight: 309g
448 pages