Reading Marx
Format:Paperback
Publisher:Polity Press
Published:27th Apr '18
Currently unavailable, and unfortunately no date known when it will be back
This paperback is available in another edition too: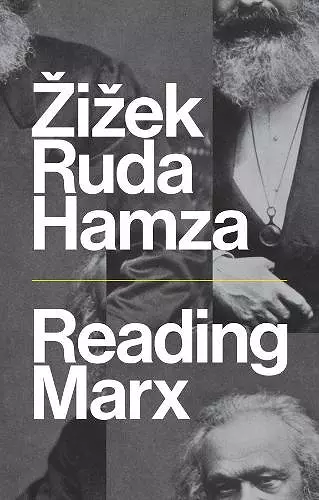 Marx's critique of political economy is vital for understanding the crisis of contemporary capitalism. Yet the nature of its relevance and some of its key tenets remain poorly understood. This bold intervention brings together the work of leading Marx scholars Slavoj Žižek, Frank Ruda and Agon Hamza, to offer a fresh, radical reinterpretation of Marxism that explains the failures of neoliberalism and lays the foundations for a new emancipatory politics.

Avoiding trite comparisons between Marx's worldview and our current political scene, the authors show that the current relevance and value of Marx's thought can better be explained by placing his key ideas in dialogue with those that have attempted to replace them. Reading Marx through Hegel and Lacan, particle physics, and modern political trends, the authors provide new ways to explain the crisis in contemporary capitalism and resist fundamentalism in all its forms. Reading Marx will find a wide audience amongst activists and scholars.
"Reading Marx is not only a call for seeing Marx's renewed importance today; it also reveals the potency of the intersection of philosophy and Marx. It presents revelations on every page that point toward how we might think a philosophical Marxism."
Todd McGowan, University of Vermont

"The authors of this timely book reverse the conventional approach of understanding Marx by critiquing Hegel; they start from Marx and then turn to Hegel. In this way they open up a whole new intellectual horizon."
Kojin Karatani, Columbia University

"fascinating"
Boston Review
ISBN: 9781509521418
Dimensions: 216mm x 139mm x 11mm
Weight: 236g
180 pages