Swift
An Epic Story of a Small Bird's Courage
Format: Paperback
Publisher: Hachette Children's Group
Published: 22nd Jun '23
£6.99
This title is due to be published on 22nd June, and will be despatched as soon as possible..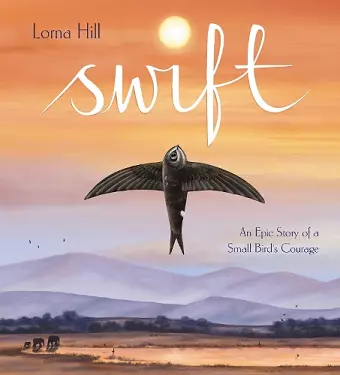 Inspired by swift's incredible 22,000-mile migration journey, this is a moving story about leaving home and finding the courage to overcome immeasurable odds.
Swift feels safe tucked up in his nest. But when all the other birds fly to a new home on the other side of the world, Swift doesn't want to be left behind. It's a treacherous journey across lsea and there's a storm coming ... Will Swift find the courage to spread his wings?

A moving story about leaving home in pursuit of safety, friendship and adventure, inspired by the 22-000 mile journey swifts make every year. Beautifully brought to life by debut author-illustrator and winner of the Carmelite Prize 2021, Lorna Hill.
ISBN: 9781526365255
Dimensions: 274mm x 250mm x 6mm
Weight: 200g
32 pages