The Wars of the Bruces
Scotland, England and Ireland 1306 - 1328
Format:Paperback
Publisher:Birlinn General
Published:6th Oct '22
£14.99
Available for immediate dispatch.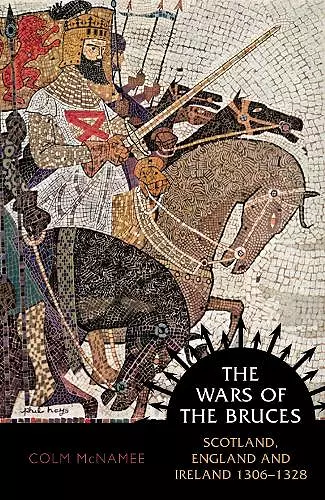 The Bruces of fourteenth-century Scotland were formidable and enthusiastic warriors. Whilst much has been written about events as they happened in Scotland during the chaotic years of the first part of the fourteenth century, England's war with Robert the Bruce profoundly affected the whole of the British Isles. Scottish raiders struck deep into the heartlands of Yorkshire and Lancashire; Robert's younger brother, Edward Bruce, was proclaimed King of Ireland and came close to subduing the country; the Isle of Man was captured and a Welsh sea-port was raided; and in the North Sea Scots allied with German and  Flemish pirates to cripple England's vital wool trade and disrupt its war effort.
Packed with detail and written with a strong and involving narrative thread, this is the first book to link up the various theatres of war and discuss the effect of the wars of the Bruces outside Scotland.
'incredibly well researched and rich in historical analysis'
* Scottish Field *
'This is a fine book that should be of interest to a much wider audience than historians'
-- Michael Prestwich, University of Durham
'for well crafted history, this volume would be hard to beat' 
-- Danny Murphy * S.A.T.
ISBN: 9781780276618
Dimensions: 195mm x 125mm x 30mm
Weight: 359g
368 pages
New Edition