Girl with a Gun
Love, loss and the fight for freedom in Iran
Karen Attwood author Diana Nammi author
Format:Hardback
Publisher:Unbound
Published:5th Mar '20
£16.99
Available to order, but very limited on stock - if we have issues obtaining a copy, we will let you know.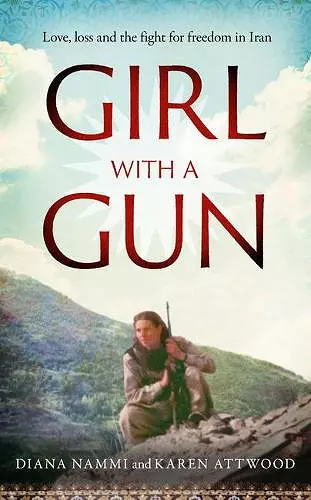 The powerful story of a girl who became a front-line fighter with the Peshmerga aged just seventeen, leading the struggle for women's rights and Kurdish equality after the Iranian Revolution
Diana Nammi became a fighter with the Peshmerga when she was only seventeen. Originally known as Galavezh, she grew up in the Kurdish region of Iran in the 1960s and 70s. She became involved in politics as a teenager and, like many students, played a part in the Iranian Revolution of 1979. But the new Islamic regime tolerated no opposition, and after Kurdistan was brutally attacked, Galavezh found that she had no choice but to become a soldier in the famed military force.

She spent twelve years on the front line, and helped lead the struggle for women's rights and equality for the Kurdish people, becoming one of the Iranian regime's most wanted in the process. As well as being the startling account of Galavezh's time as a fighter, Girl with a Gun is also a narrative about family and resilience, with a tragic love story at its heart.
ISBN: 9781783528721
Dimensions: unknown
Weight: unknown
368 pages