The Bass Rock
'A rising star of British fiction' Sunday Telegraph
Format:Paperback
Publisher:Vintage Publishing
Published:5th Aug '21
£9.99
Available for immediate dispatch.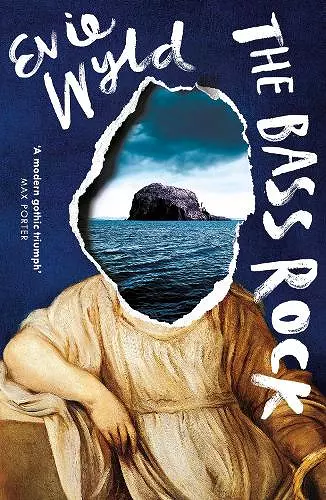 And across the centuries the fates of three women are linked: to this place, to each other.

In the early 1700s, Sarah, accused of being a witch, flees for her life.

In the aftermath of the Second World War, Ruth navigates a new house, a new husbthe strange waters of the local community.
'A modern gothic triumph' Max Porter

The Bass Rock has for centuries watched over the lives that pass under its shadow on the Scottish mainland. And across the centuries the fates of three women are linked: to this place, to each other.

In the early 1700s, Sarah, accused of being a witch, flees for her life.

In the aftermath of the Second World War, Ruth navigates a new house, a new husbthe strange waters of the local community.

Six decades later, the house stands empty. Viv, mourning the death of her father, catalogues Ruth's belongings and discovers her place in the past - and perhaps a way forward.

Each woman's choices are circumscribed by the men in their lives. But in sisterhood there is the hope of survival and new life...

WINNER OF THE STELLA PRIZE
___

PRAISE FOR THE BASS ROCK:
'Daring, heartfelt, explosive' Daisy Johnson
'A vividly imagined portrait' Sunday Times
'Dark, disturbing and very sophisticated' William Boyd
'Wonderfully subtle and magnificently savage' Claire Fuller
Like Ali Smith's novels crossed with the TV series Fleabag… [The Bass Rock is] a vividly imagined portrait… There's much to admire in its little miracles of observation… [Evie Wyld] knows how to maintain suspense, what to withhold and when to reveal it — right up to the spine-chilling last line. -- Johanna Thomas-Corr * Sunday Times *
A multilayered masterpiece; vivid, chilling, leaping jubilantly through space and time, it's a jaw dropping novel that confirms Wyld as one of our most gifted young writers. -- Alex Preston * Observer *
Wondrous... Expertly chilling... Wyld consistently entertains, juggling the pleasures of several different genres. -- John Williams * New York Times *
Searingly controlled…psychologically fearlessand…bitterly funny. Wyld is a genius of contrasting voices and revealed connections, while her foreshadowings are so subtle that the book demands – and eminently repays – a second read. -- Justine Jordan * Guardian *
A rising star of British fiction… Wyld's slow, controlled build-up of dread is excellent… Most powerful of all is Wyld's evocation of a hairs-on-the-neck sense of foreboding when women interact with volatile men. -- Francesca Carington * Sunday Telegraph, *Novel of the Week* *
ISBN: 9781784705497
Dimensions: 198mm x 129mm x 22mm
Weight: 255g
368 pages