Jane Eyre
Format:Paperback
Publisher:Vintage Publishing
Published:14th Oct '21
£9.99
Available to order, but very limited on stock - if we have issues obtaining a copy, we will let you know.
This paperback is available in another edition too: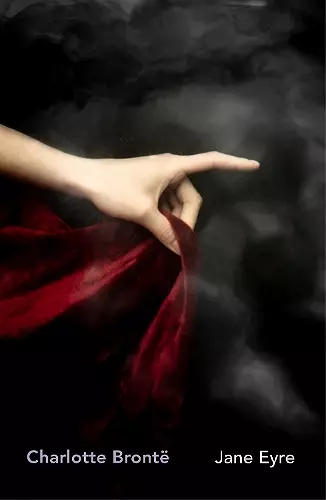 'Do you think, because I am poor, obscure, plain, and little, I am soulless and heartless? - You think wrong!'

This is the story of Jane, an orphan in Victorian England, she is relentlessly bullied and deprived by her aunt and the charity school she is banished to. Yet Jane emerges from a tragic childhood a curious young woman with an indomitable spirit. When she finds work as a governess at Thornfield Hall it seems Jane has finally met her match in the unconventional Mr Rochester.

But as her feelings for Mr Rochester grow, so do her suspicions that something darker lurks within the walls of this vast mansion... Jane Eyre is the unforgettable Gothic tale of a woman's search for happiness.

Meet ten of literature's most iconic heroines, jacketed in bold portraits by female photographers from around the world.
A beautiful gift, and perfect gems for bookworms.—So Darling

At the end we are steeped through and through with the genius, the vehemence, the indignation of Charlotte Brontë—Virginia Woolf

Jane Eyre's suspense-laden, melodramatic plot - featuring child cruelty and attempted bigamy, as well as the celebrated madwoman - explains much of its appeal... Jane Eyre is a book into which generations of readers have escaped. And yet it seems to provide something far more sustaining than the escapist fantasy... Her technical skill at writing the self in a first-person narrative is supreme, her words carefully chosen—Lucasta Miller, Guardian

Charlotte Bronte was surely a marvellous woman. If it could be right to judge the work of a novelist from one small portion of one novel [JE], and to say of an author that he is to be accounted as strong as he shows himself to be in his strongest morsel of work, I should be inclined to put Miss Bronte very high indeed. I know of no interest more thrilling than that which she has been able to throw into the characters of Rochester and the governess, in the second volume of Jane Eyre—Anthony Trollope

Great genius—William Makepeace Thackeray
ISBN: 9781784877521
Dimensions: 198mm x 129mm x 39mm
Weight: 458g
672 pages