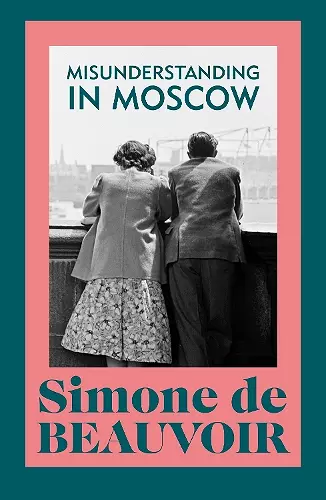 A captivating novella about long-term relationships, getting older and how to live a good life, by the great Simone de Beauvoir.

Nicole and André, a retired French couple, take a summer holiday to Russia. It is the 1960s and Russia is a beautiful, complicated place. Their guide is Macha, André's daughter from a previous relationship - a woman they both love. Adventure, inspiration, good food and good vodka are promised.

Once thrilled by their romance, Nicole and André have now become too used to each other. Both harbour a growing feeling of not being fully understood - of being alone. Father and daughter engage in the grand debates of East-West relations, nationalism and socialism. But getting older, long-term relationships and how to enjoy life turn out to be the more pressing issues.
Simone de Beauvoir is a feminist icon. She didn't just write the feminist book, she wrote the movement's bible, The Second Sex * Guardian *
A beautiful novel, depicting how aging intersects with life and love. Full marks * Lyransnoblesser, Sweden *
Born from the challenge of transmitting ideas and real experiences into a story, Misunderstanding in Moscow relates the atmosphere of the cold war and the growing anxiety of aging * Il manifesto, Italy *
Having experimented in life, De Beauvoir also experimented with literary form, finding new ways to write her autobiography and her philosophy simultaneously. Each of her novels, memoirs and works of philosophy was a new venture in this * Guardian *
The French writer and philosopher Simone de Beauvoir has drawn a nuanced portrait of an older couple * 8weekly cultuur, Netherlands *
ISBN: 9781784878252
Dimensions: 198mm x 129mm x 7mm
Weight: 96g
128 pages