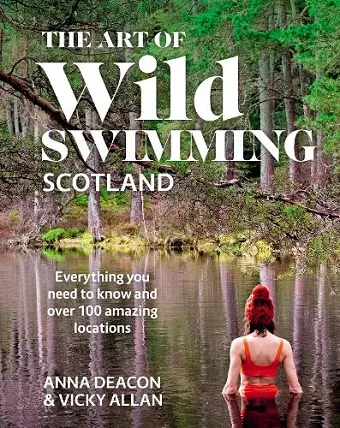 Full of local knowledge, quirky tips, celebrity stories – and shot through with wit, wisdom and a spirit of adventure – The Art of Wild Swimming is as much about the wild swimming community, as it is about where to do it.
From the authors of Taking the Plunge, an in-depth, impassioned and expert guide to how, when and why to enjoy wild swimming adventures in Scotland.
What makes the perfect swim?

It's all about the most magical locations (and how to protect them), finessing your kitbag, keeping yourself and others safe ... and maybe discovering a nice place for a warm-up cuppa and cake.

Whether you're a seasoned dipper or a fledgling, The Art of Wild Swimming is the ultimate guide to becoming an awesome, joyful and responsible swimmer.

From the dramatic turquoise bays of Orkney to the peaty lochs of the Cairngorms, the thundering waterfalls of Skye to the calm depths of a reservoir in the Pentlands. Locals who know the secrets of their patch share over 100 spectacular dookin' spots across Scotland. Now they are yours to explore too.
ISBN: 9781785303609
Dimensions: 192mm x 152mm x 25mm
Weight: 540g
256 pages