Silver Sparrow
From the Winner of the Women's Prize for Fiction, 2019
Format:Paperback
Publisher:Oneworld Publications
Published:22nd Oct '20
£8.99
Available to order, but very limited on stock - if we have issues obtaining a copy, we will let you know.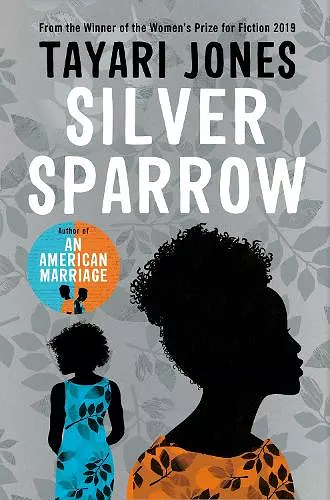 *THE BESTSELLING RICHARD & JUDY BOOK CLUB PICK*
From the award-winning author of An American Marriage comes this breathtaking tale of a sisterhood defined by a father's secret, perfect for fans of Brit Bennett and Yaa Gyasi
'MY FATHER, JAMES WITHERSPOON, IS A BIGAMIST.'
SECRETS
Dana and Chaurisse are sisters who have never met. The only thing binding them together is the life-changing secret of their father's double life.
LIES
Only one of them knows the truth about James and his hidden family. When the girls do finally meet and become friends, the fragile promise that has kept his secrets safe for so long threatens to implode. 
HOPE
This soulful story of friendship and sisterhood paints an unforgettable picture of the messy knots that bind families together, from the author of modern classic, An American Marriage.
AN OBSERVER BEST BOOK OF THE YEAR * A GUARDIAN 'BEST BOOK OF 2020 TO SUPPORT INDEPENDENT PUBLISHERS' * A BOOKSELLER SMALL PUBLISHERS 2020 TOP 20
'Do not miss this can't-actually-stop-reading-it novel from the author of the Women's Prize for Fiction-winning An American Marriage.' Stylist
'Jones conjures up 1980s Atlanta with conviction and has a pungently descriptive turn of phrase… Best of all, you feel utterly immersed in Jones's knotty moral dilemma and as torn in your loyalties as the characters themselves.' The Times
'It's hard to resist the momentum of this dual coming-of-age story, and Jones's imperfect, large-hearted heroines are not soon forgotten.' Observer
'This book is as moving, intimate and wise as An American Marriage on the topics of marriage, family and womanhood, and deserves similar acclaim.' Guardian
'Do not miss this can't-actually-stop-reading-it novel from the author of the Women's Prize for Fiction-winning An American Marriage.' Stylist
'Silver Sparrow will break your heart before you even know it. Tayari Jones has written a novel filled with characters I'll never forget. This is a book I'll read more than once.' Judy Blume
'Last year's winner of the Women's Prize for Fiction follows up An American Marriage with another beautiful novel.' Good Housekeeping
'One of my go-to recommendations to friends and family looking for something to read. It's a story about a complicated family centring on two half-sisters, one who knows the other exists and the other who has no clue. A propulsive, unforgettable read about the complexity of family.' Brit Bennett, author of The Vanishing Half
'Heartbreaking… Silver Sparrow confirms Jones' immense talent, particularly when writing about the more extreme pressures of family life.' i newspaper
'Jones writes in a relaxed narrative style... She moves easily from depictions of Atlanta between the 1960s and the 1980s to the frustrations of teenage life and handles larger questions of birth right and belonging with admirable capaciousness and generosity.' Financial Times
'Bigamy is what gives the novel its dramatic impetus, but it's the double coming-of-age story that gives it heart… [A] shrewd exploration of off-the-record relationships.' Sunday Telegraph
'How does Tayari Jones follow up the Women's Prize-winning success of An American Marriage? With an absolute belter, that's how.' Red Magazine
'A book rich in complications and secrets...The nature of love is one of Jones's central themes, and it's testament to her gifts that we care equally about both girls.' Daily Mail
'This dazzlingly real novel shines light into the emotional lives of women: married, on their own, betrayed, battling for something better.' Sainsbury's Magazine
'Sparky, sharp, sorrowful.' Sunday Express
'Charting a vast emotional unknown is Tayari Jones's compelling third novel, Silver Sparrow, in which a teenage girl's coming of age in 1980s Atlanta is shadowed by her dawning understanding of a corrosive secret – her father's second family.' Vogue
'Award winner Tayari Jones weaves a tale of Black bigamy and two families in the fascinating fiction of Silver Sparrow.' Ebony
'Cleverly structured, emotionally punchy.' Daily Telegraph
'Another unputdownable dissection of the human heart and head. The headline-grabber is its portrayal of bigamy, but more affecting is the tender coming of age daughter's tale unfolding inside this unorthodox family.' Big Issue, 'Books of the Year 2020'
ISBN: 9781786078629
Dimensions: 198mm x 129mm x 27mm
Weight: unknown
368 pages
MMP