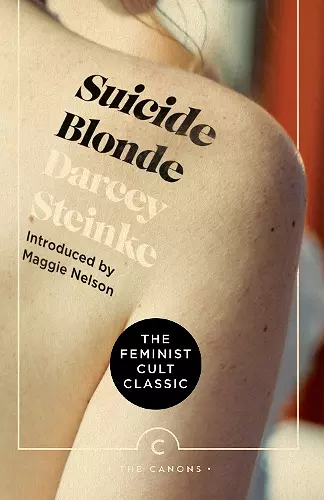 The intensely-erotic feminist cult classic. Introduced by Maggie Nelson
Jesse is a twenty-nine-year-old adrift in San Francisco's demi-monde of sexually ambiguous, drug-taking outsiders, desperately trying to sustain a connection with her bisexual boyfriend. She becomes caretaker and confidante to Madame Pig, a grotesque, besotted recluse. Jesse also meets Madison - Pig's daughter or lover or both - who uses others' desires for her own purposes, and who leads Jesse into a world beyond all boundaries.

As startling, original and vital as it was when first published, Suicide Blonde is an intensely erotic story of one young woman's sexual and psychological odyssey, and a modern cult classic.
Like so many naturals with a singular vision and an unyielding gift, Steinke wrote a perfect book nearly right out of the gate, one which both emanates from its time and will last the test of time -- MAGGIE NELSON
Hallucinatory, dystopian . . . a disturbing, poisonous fable of the dire consequences of derailed passion * * New York Times * *
A provocative tour through the dark side * * Vanity Fair * *
A book that feels neon-drenched, dirty, incredibly alive. The story slides around San Francisco in the 90s, with a cast of characters who feel grotesque and charismatic all at once. Incredibly vivid and captivating -- SOPHIE MACKINTOSH * * NZ Herald * *
A shocking and electrifying journey into the inferno of sexual obsession * * Details * *
ISBN: 9781786894410
Dimensions: 190mm x 130mm x 10mm
Weight: 140g
192 pages
Main - Canons