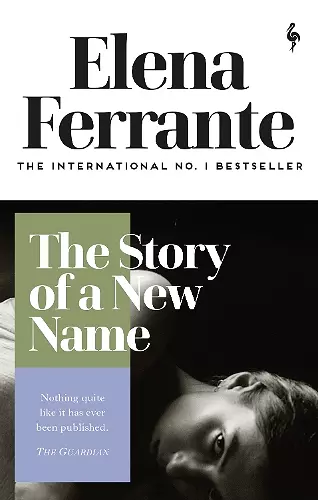 OVER 14M OF THE NEAPOLITAN QUARTET SOLD WORLDWIDE
The Story of a New Name, the second book of the Neapolitan Quartet, picks up the story where My Brilliant Friend left off. 
Lila has recently married and made her entrée into the family business; Elena, meanwhile, continues her studies and her exploration of the world beyond the neighbourhood that she so often finds stifling. Love, jealousy, family, freedom, commitment, and above all friendship: these are signs under which both women live out this phase in their stories. Marriage appears to have imprisoned Lila, and the pressure to excel is at times too much for Elena. Yet the two young women share a complex and evolving bond that is central to their emotional lives and is a source of strength in the face of life's challenges. 
In the Neapolitan Quartet, Elena Ferrante gives readers a poignant and universal story about friendship and belonging.
"High-stakes, subversive literature." -- Catherine Taylor * The Telegraph *
"Elena Ferrante has established herself as the foremost writer in Italy—and in the world." * The Sunday Times *
"An extraordinary epic." -- Michiko Kakutani * The New York Times *
"An unconditional masterpiece . . . I was totally enthralled." -- Jhumpa Lahiri
"The only book ever to make me shout out loud at a revelation in the story." * The Guardian *
"A beautiful and delicate tale of confluence and reversal." -- James Wood * The New Yorker *
ISBN: 9781787702233
Dimensions: unknown
Weight: unknown
471 pages