Pet
The international bestseller
Format:Paperback
Publisher:Europa Editions (UK) Ltd
Published:13th Jul '23
£14.99
Available for immediate dispatch.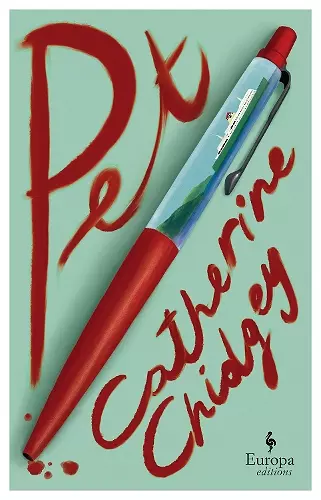 "A remarkable and original writer, whose novels have the golden combination of being both riveting and superbly-written."—Lissa Evans
"FAULTLESS." —The Guardian *** "A SLY PSYCHOLOGICAL THRILLER." —The Observer
The new novel from the Women's Prize for Fiction longlisted author of Remote Sympathy
Like every other girl in her class, twelve-year-old Justine is drawn to her glamorous, charismatic new teacher and longs to be her pet. However, when a thief begins to target the school, Justine's sense that something isn't quite right grows ever stronger. With each twist of the plot, this gripping story of deception and the corrosive power of guilt takes a yet darker turn. Young as she is, Justine must decide where her loyalties lie. 
Set in New Zealand in the 1980s and probing themes of racism, misogyny and the oppressive reaches of Catholicism, Pet will take a rightful place next to other classic portraits of childhood betrayal: The Prime of Miss Jean Brodie, The Go-Between, Heavenly Creatures and Au Revoir Les Enfants among them. 
WHAT READERS ARE SAYING:
"An utterly compelling read." —Stephen on Netgalley
"Superb." —Melissa on Amazon
"A chilling and suspenseful tale that I had to *force* myself to put down." —Aoife on Netgalley
"I loved this!"—Helen on Netgalley
"A seriously compelling read… Bravo."—Jessica on Netgalley
"This was excellent. It deserves every bit of praise heaped on it." —Catherine on Netgalley
"I read this in one sitting." —Octavia on Netgalley
"Pet astounded me." —Jordan on Goodreads
"Unputdownable. So well written so haunting." —Abby on Netgalley
"A great read!" —Chris on Goodreads
"A brilliant, chilling read." —Samantha on Netgalley
"Dark, chilling and filled with twists, a great book to devour as quickly as possible." —Rachel on Netgalley
"Best suspense, Chidgey is such a talented author!"—Lizzie on Netgalley
"Compelling, don't miss out on this one."—Georgina on Netgalley
"Unnervingly realistic… a chilling tale of childhood vulnerability and violence."
* Financial Times *
"A lingering, haunting book, which belongs on the shelf with We Have Always Lived in the Castle or My Brilliant Friend - a landmark in the small but potent canon of contemporary novels about unusual girls reckoning with themselves and the world around them."
* The New York Times *
"A superb character study, delivered with panache."
* The Bookseller's "Fiction Book of the Month" *
"A remarkable and original writer, whose novels have the golden combination of being both riveting and superbly-written."
* Lissa Evans *
"A dark and compelling story of guilt and betrayal. Add to it a near-perfect plot twist and you have a novel that lives long in the mind."
* Alex Preston *
"Catherine Chidgey mobilises the misgivings shared by all children who love and lose, the fear of being odd, the longing to be special, the horror of being supplanted. Pet is a novel hard not to swallow entire in one go, by when the reader will be full of hooks and wary as an old pike."
* Candia McWilliam *
"Catherine Chidgey brilliantly evokes the very particular preoccupations, fascinations, and cruelties of 11 and 12 year olds. The story is built of details which accumulate in a growing unease till the reader too begins to doubt her own judgement. Rivetingly tense and observant."
* Elizabeth Cook *
"Refreshing, compelling and surprising, this novel skirts around familiar tropes to deliver something new and troubling. Sharp writing, keen observations and killer wit." 
* Ann Morgan *
"Pet is a page-turning psychological thriller: tense, uncomfortable and completely gripping."
* NZ Hera
ISBN: 9781787704732
Dimensions: unknown
Weight: unknown
336 pages