Mona
Format:Paperback
Publisher:Profile Books Ltd
Published:2nd Feb '23
£8.99
Available for immediate dispatch.
This paperback is available in another edition too: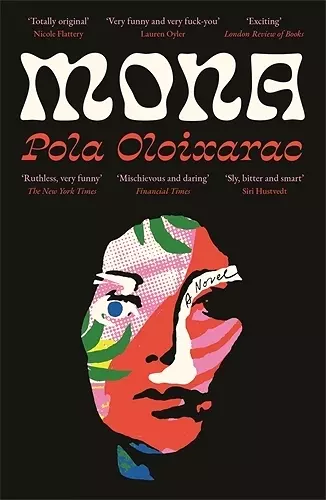 One of the coolest literary debuts of the year - sexy, funny and thrillingly provocative
'Devil-may-care daring and biting humour . . . Think Rachel Cusk's autofiction on skunk and OxyContin and you're in the right ballpark' The Times 'Enjoyably mischievous and daring' Financial Times 'Ruthless, very funny' New York Times Mona is a Peruvian writer based on a Californian campus, open-eyed and sardonic, a connoisseur of marijuana and prescription pills. In the humanities she has discovered she is something of an anthropological curiosity - a female writer of colour treasured for the flourish of rarefied diversity that reflects so well upon her department. When she is nominated for 'the most important literary award in Europe', Mona sees a chance to escape her sunlit substance abuse and erotic distraction, and leaves for a small village in Sweden. Now she is stuck in the company of her competitors, who arrive from Japan, France, Armenia, Iran and Colombia. The writers do what writers do: exchange flattery, nurse envy and private resentments, stab rivals in the back and go to bed together. But all the while, Mona keeps stumbling across traces of violence on her body, the origins of which she can't - or won't - remember.
Both a wicked satire of the literary élite and an exploration of art and violence ... The novel is the kind that Mona imagines writing: 'terrifying, brilliant, and dangerous.' * The New Yorker *
Oloixarac's wit and ambition are evident on every page -- Hari Kunzru, author of White Tears
Sly, bitter, and smart, Mona is at once a satirical comedy, a harrowing psychological portrait of a woman's dissociation, and a philosophical indictment of the hubris of now -- Siri Hustvedt, author of Memories of the Future
In a literary culture swamped by clenched, worthy fiction and the writer as activist, her satirist's misanthropy and taste for provocation are a tonic * Observer *
ISBN: 9781788169899
Dimensions: 198mm x 128mm x 16mm
Weight: 160g
192 pages