Closer
Format:Paperback
Publisher:Profile Books Ltd
Published:2nd Nov '23
£9.99
This title is due to be published on 2nd November, and will be despatched as soon as possible.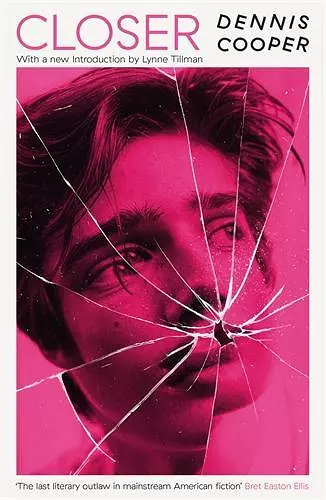 The brutally frank and daring gay classic from countercultural icon Dennis Cooper
With an introduction by Lynne Tillman Physically beautiful and strangely passive, George Miles attracts his fellow students with a mysterious promise, like a wallet lying on the street. Closer follows the links of desire that drag George into the arms of boys like John, an artist who deliberately drains his portraits of humanity; Alex, fascinated by splatter films and pornography; and Steve, an underground entrepreneur who turns his parents' garage into a nightclub. Two men in their forties, Tom and Philippe, think they can find reality in the sharp outlines of bones and the bright red of blood. Obsessed with the beauty of death, they see in George the perfect object for their passion. Still shocking after more than two decades, Closer is an unflinchingly provocative exploration of the limits of experience.
Extraordinary. . . . One of the few new American writers with a completely distinctive voice -- Edmund White
A story about how desire can persist to the brink of self-destruction and beyond. . . . A work of considerable courage -- Thomas R. Edwards * The New York Review of Books *
Closer translates the moments and feelings for which we don't really have a vocabulary. Cooper taps the ineffable, the murky underside of sexual and human relations -- Lynne Tillman
An incredibly beautiful and daring book -- Kathy Acker
ISBN: 9781800812895
Dimensions: unknown
Weight: unknown
160 pages