The Wild Wind
Format:Paperback
Publisher:Birlinn General
Published:6th Jun '19
Should be back in stock very soon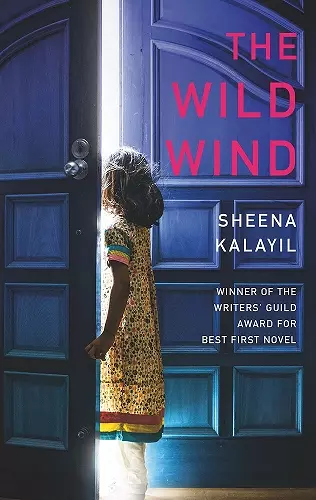 From the winner of the 2018 Writers' Guild Award
Vanish to a different land with Sissy Olikara. Sissy is twelve years old, living with her parents and baby brother on a school campus outside Lusaka. It is 1978, and the political situation in Zambia is becoming volatile. The family enjoy a gentle life until, suddenly, Sissy's father leaves and returns to India.
His departure brings about a chain of events which force Sissy into the adult world and have profound, long-lasting consequences.
Moving back and forth in time as the adult Sissy reflects on her childhood, The Wild Wind is a haunting, absorbing coming-of-age tale of lost loves and lost innocence - one that takes readers on a journey into a young woman's past and its repercussions on her future.
Featured on the Guardian's 'NOT THE BOOKER LONGLIST, 2019'
(https://www.theguardian.com/books/series/not-the-booker-prize) 
'Her latest fiction follows Sissy Olikara, a US-based translator reflecting on her 1970s childhood in the outskirts of the Zambian capital Lusaka. The end result is profound and long-lasting'
* Sunday Post *
'After two acclaimed novels, Kalayil has scored a hat-trick with her third, an emotionally resonant, semi-autobiographical story about growth and change and coming to terms with loss'
* Herald *
'The book is well written and has a very gentle, languid feel - you are slowly drawn into the story with lovely descriptions of nature and family life from the eyes of a child ... an involving book with good characters, story, and a setting that will be new to a lot of people - would recommend'
* The Bookmark Bookshop *
'A tenderly written, fascinating and thoughtful semi-autobiographical novel. [It] looks at the presence of memories that bruise, that affect and create our future selves, it is wonderfully readable and gently provocative too'
-- Liz Robinson * LoveReading *
'A finely structured family story ... It is written with serious respect for its characters and their story. There are no villains. It is about people in credible situations and people who are almost all trying to behave well. This is difficult to bring off and Kalayil is evidently a novelist of real talent'
-- Allan Massie * Yorkshire Po
ISBN: 9781846974915
Dimensions: 195mm x 130mm x 20mm
Weight: 274g
256 pages