The Apprentice
(Rizzoli & Isles series 2)
Format:Paperback
Publisher:Transworld Publishers Ltd
Published:27th Oct '22
£9.99
Available for immediate dispatch.
This paperback is available in another edition too: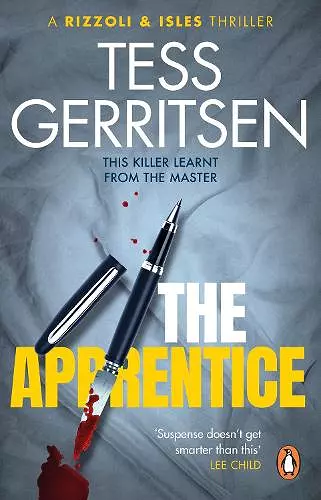 'If you like your crime medicine strong, this will keep you gripped' Mail on Sunday

A series of horrific murders seem disturbingly familiar to Detective Jane Rizzoli. They remind her and Forensic Pathologist Maura Isles of those committed by a killer known as The Surgeon, who they recently put behind bars.

While they're still trying to track down the new killer, the unthinkable happens: The Surgeon escapes. Suddenly, Jane is chasing not one but two brilliant and twisted minds, united by one goal...

To perfect their skills on the woman who's hunting them.

'A classic page-turner full of moments of heightened tension' Daily Mirror

'You'll be sleeping with the light on after reading this...' Woman's Own

Readers are gripped by THE APPRENTICE!
'A thrilling story that I couldn't put down' ? ? ? ? ?
'One of those unputdownable books that lead you from page to page almost dreading what's to come' ? ? ? ? ?
'Gruesome and spine chilling, absolutely brilliant' ? ? ? ? ?

--

Don't miss Tess Gerritsen's gripping new thriller, LISTEN TO ME - out now!
ISBN: 9781804991268
Dimensions: 198mm x 127mm x 26mm
Weight: 293g
416 pages