The Killing Place
(Rizzoli & Isles series 8)
Format:Paperback
Publisher:Transworld Publishers Ltd
Published:15th Sep '22
£9.99
Available to order, but very limited on stock - if we have issues obtaining a copy, we will let you know.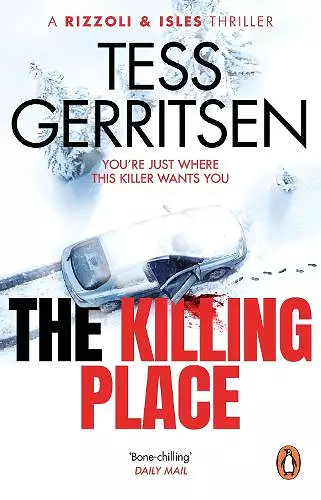 'Gerritsen plays on our fears . . . exploring what can happen when ordinary people unwittingly trigger extraordinary events.' Daily Mail

Forensic Pathologist Maura Isles and a group of friends find themselves trapped in a terrifying snowstorm in Wyoming. They stumble into the snowbound village of Kingdom Come to take shelter. Here they find twelve eerily identical houses standing dark and abandoned . . .

It soon becomes clear that Maura's nightmare has only just begun.

Days later Detective Jane Rizzoli flies out to search for her missing friend. Her hunt for
the truth leads her to Kingdom Come.

Where someone lies waiting for her . . .
ISBN: 9781804991350
Dimensions: 198mm x 127mm x 27mm
Weight: 304g
448 pages