The Rat Stone Serenade
A D.C.I. Daley Thriller
Format:Paperback
Publisher:Birlinn General
Published:23rd Mar '16
£8.99
Available for immediate dispatch.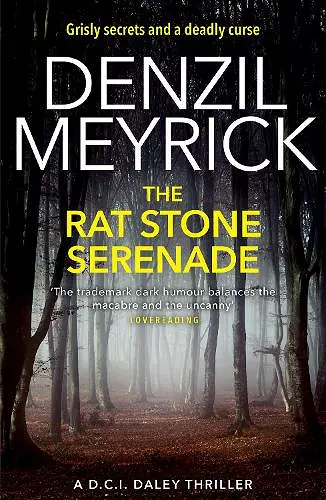 It's December, and the Shannon family are returning home to their clifftop mansion near Kinloch for their annual AGM. Shannon International is one of the world's biggest private companies, with tendrils reaching around the globe in computing, banking and mineral resourcing, and it has brought untold wealth and privilege to the family. However, a century ago Archibald Shannon stole the land upon which he built their home - and his descendants have been cursed ever since.
When heavy snow cuts off Kintyre, DCI Jim Daley and DS Brian Scott are assigned to protect their illustrious visitors. As an ancient society emerges from the blizzards, and its creation, the Rat Stone, reveals grisly secrets, ghosts of the past come to haunt the Shannons. As the curse decrees, death is coming - but for whom and from what?
'A macabre jigsaw which ends with a thrilling denouement'
* Women Together *
'This is a well crafted and engrossing story. Meyrick is well in to his rhythm and we look forward to future adventures'
* Journal of the Law Society of Scotland *
'A galloping good crime thriller, with plenty of action, set in the beautifully described surroundings of the west coast of Scotland…The fast moving chapters keep you on your toes, the trademark dark humour balances the macabre and uncanny'
* LoveReading *
'A first class, fast-moving thriller, brilliantly atmospheric, all in a setting in which the cold of the winter is not the only chill!'
* crimereview.co.
ISBN: 9781846973406
Dimensions: 198mm x 129mm x 24mm
Weight: 294g
384 pages