Vehicle
a verse novel
Format: Paperback
Publisher: Prototype Publishing Ltd.
Published: 8th Feb '23
£12.00
Available, normally delivered within 3-6 days.
This paperback is available in another edition too: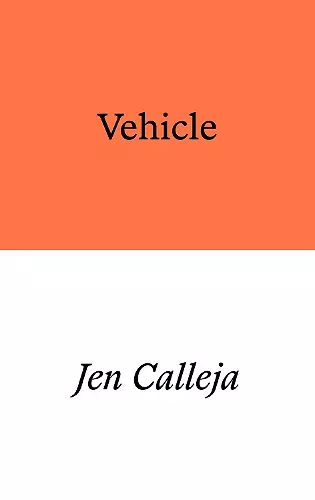 The highly-anticipated first book-length prose text from acclaimed writer and translator Jen Calleja; a timely and daring exploration of xenophobia, cultural exploitation, historical suppression and the politics of literary translation.
ISBN: 9781913513344
Dimensions: unknown
Weight: unknown
352 pages