Bicycle
Format:Paperback
Publisher:Bloomsbury Publishing PLC
Published:25th Jan '24
£9.99
This title is due to be published on 25th January, and will be despatched as soon as possible.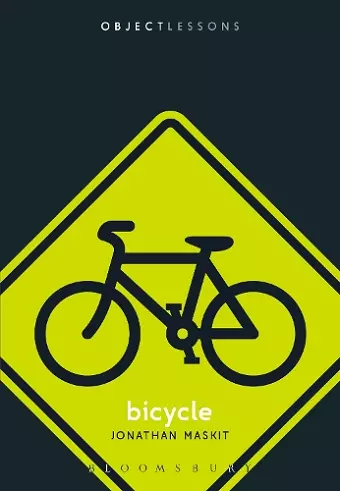 Shows how understanding the bicycle requires investigating technological history, urban planning, and social norms, as well as both natural and human law.
Object Lessons is a series of short, beautifully designed books about the hidden lives of ordinary things. These days the bicycle often appears as an interloper in a world constructed for cars. An almost miraculous 19th-century contraption, the bicycle promises to transform our lives and the world we live in, yet its time seems always yet-to-come or long-gone-by. Jonathan Maskit takes us on an interdisciplinary ride to see what makes the bicycle a magical machine that could yet make the world a safer, greener, and more just place. Object Lessons is published in partnership with an essay series in The Atlantic.
In his insightful contribution to the Object Lessons series, Jonathan Maskit dives deep into this great yet humble human invention and its role in transportation. After reading Bicycle, you'll never think of cycling the same way again * Sanna Lehtinen, Research Fellow, School of Arts, Design, and Architecture, Aalto University, Finland *
ISBN: 9781501338090
Dimensions: unknown
Weight: unknown
176 pages